Hey there, crafters! I finished up a fun project today for a baby shower I will be attending this weekend... It turned out so cute, if I do say so myself! :) I made it with the
Bouncing Baby Buggy template
by Lauren Meader from My Time Made Easy. The template was so easy to use, and I love the results!
Another reason I love this template is because of it's versatility. You aren't limited to just a baby buggy. I have seen several different projects made using this same template... a boat, an easter basket, and a wheelbarrow. How cool is that!? I know I will get a ton of use from this template!
I used digital papers from Kristin Cronin-Barrows'
Goody Two Shoes
kit to decorate the buggy. I love the soft colors in this kit, so I knew it would be just right for my girly baby buggy.
*
For the finishing touches, I added satin ribbon around the middle of the buggy, white buttons on the wheels, and finally ric rac, brads, a paper flower and dew drop center to the buggy shade.
Here is a better view of the pretty little bow on the back...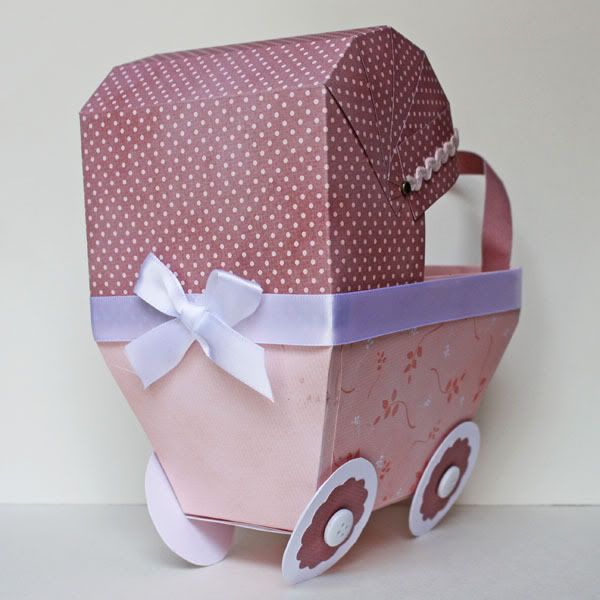 Now I just have to find the perfect little gift to tuck inside and I will be ready for the baby shower. I think this will make the mom-to-be smile!
Thanks for stopping by my blog... have a great week!