Hey there! I've been creating like mad, but I just realized I haven't posted any of my projects here in a while. Oops! So I guess it's time to rectify that...
I found this fun
photo wallet tutorial
over at Splitcoast Stampers. They have so many fun project ideas on their site. Here is how my first photo wallet turned out...
I made it using
Indian Summer
by Trixie Scraps:
I really love how it turned out, so I decided to make another, more girly photo wallet. This time I used
Cherry Sweet
by Kristin Cronin-Barrow. I still have to add the journaling on the inside flaps of this one.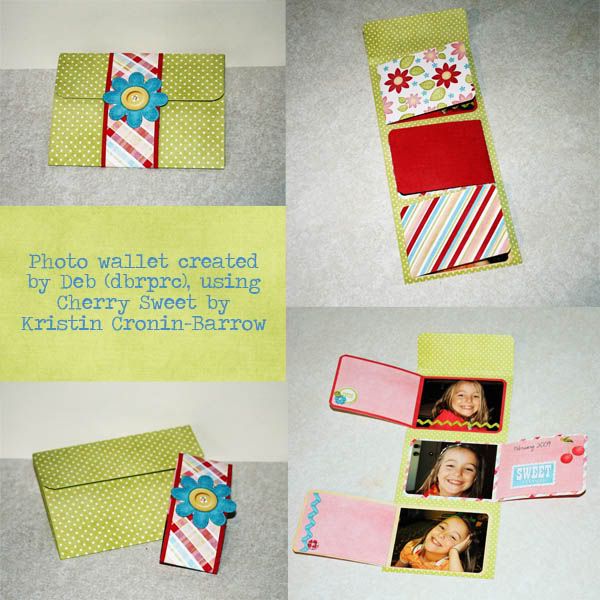 This is a simple, cute project that would make a great little gift for a grandparent or another favorite friend or relative. Give it a try!
Have a great week!